Megan Cassidy and Anna Bauman San Francisco Chronicle April 8, 2020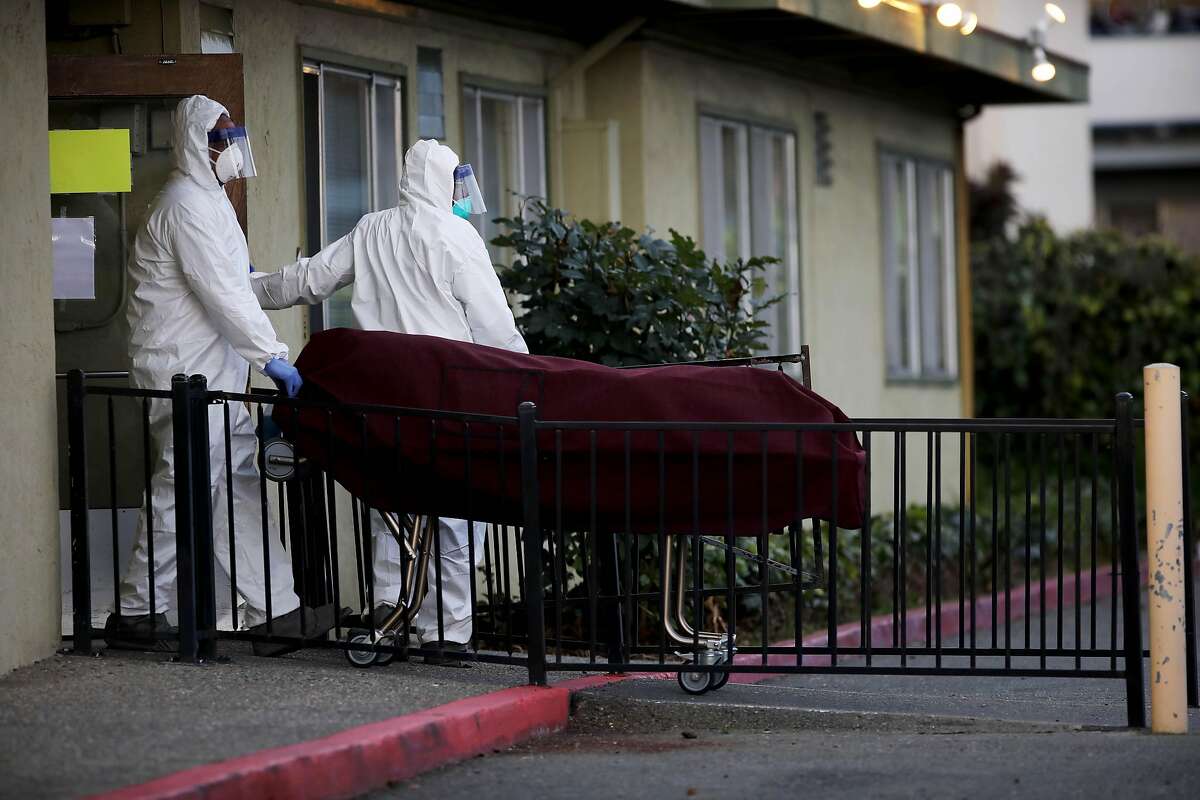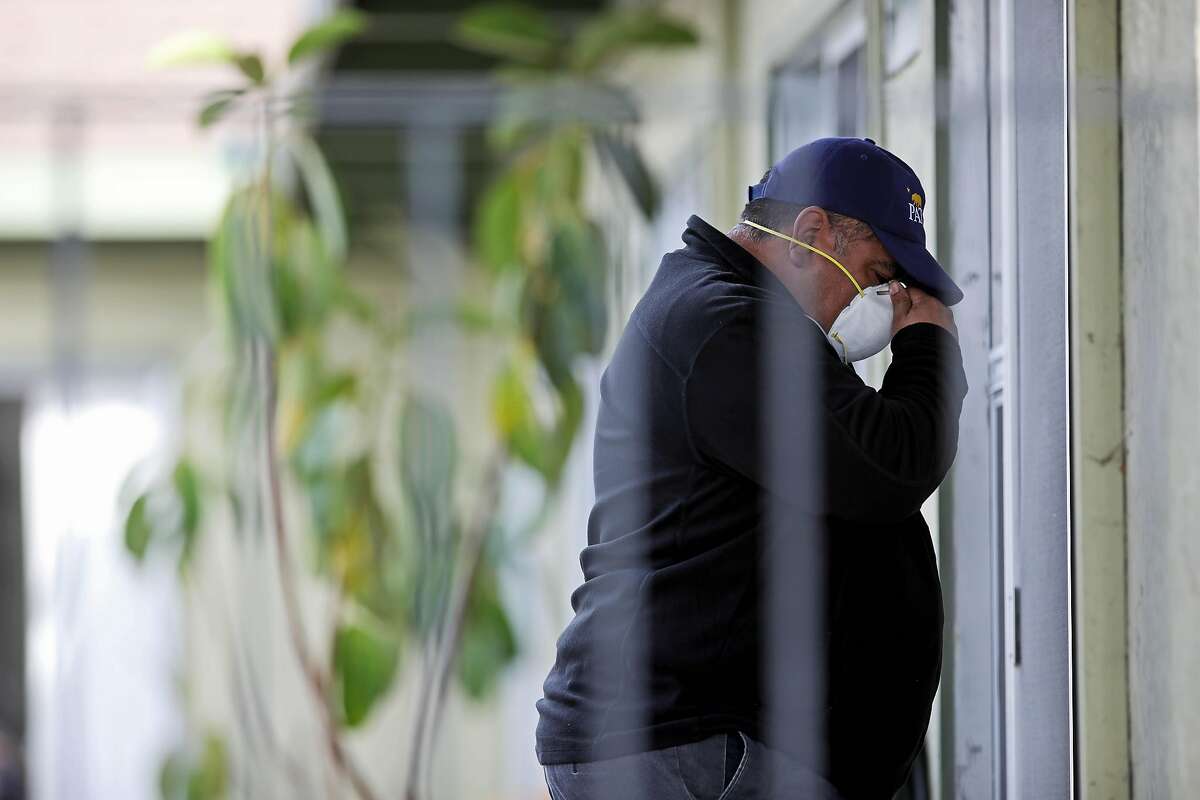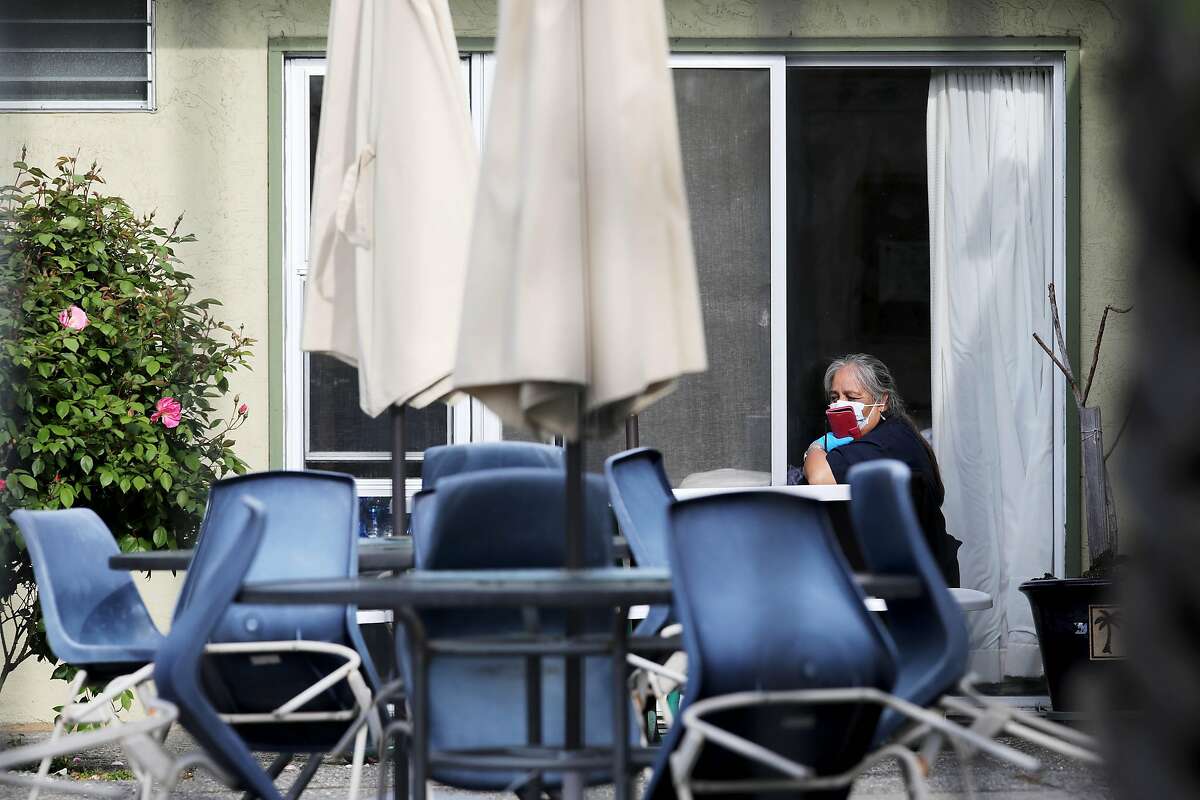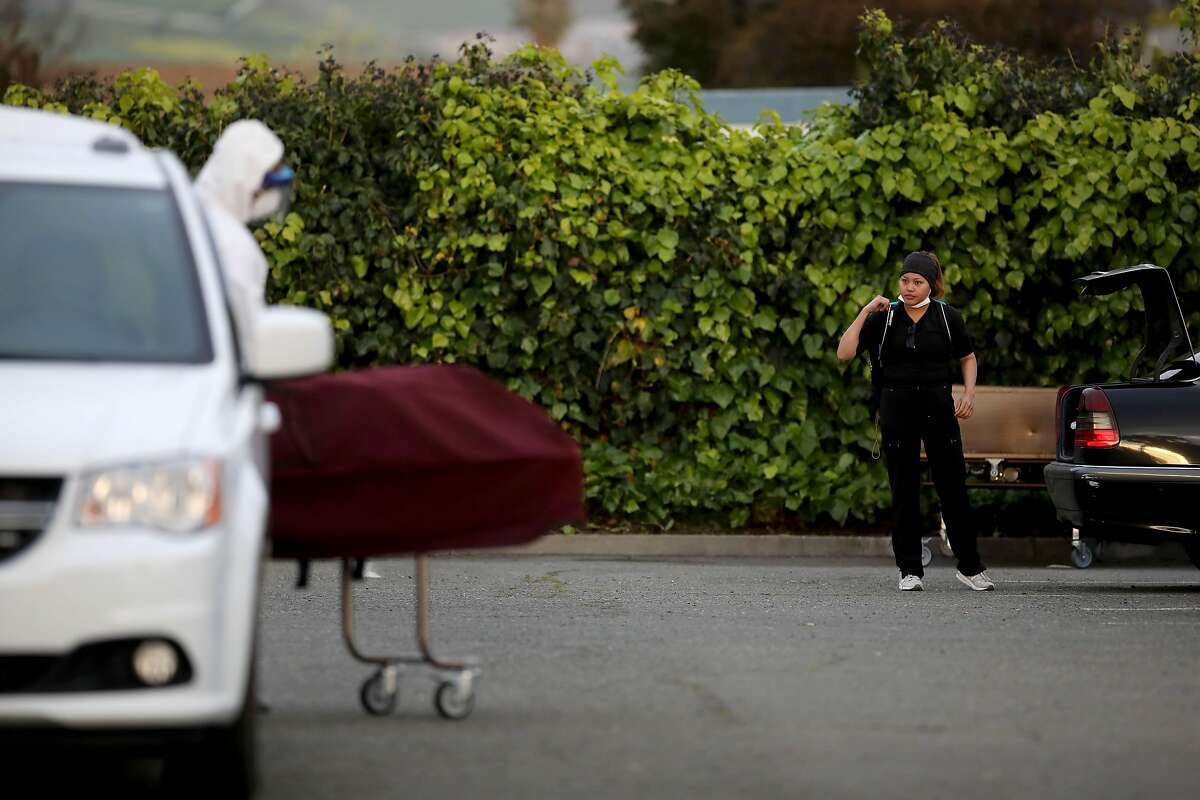 Fifty-nine people at a skilled nursing home in Hayward tested positive for the coronavirus — and six have died, Alameda County health officials said Wednesday, confirming the latest in an alarming streak of outbreaks at senior living centers and nursing homes across the Bay Area.
The six people who died were residents of Gateway Care & Rehabilitation Center; 29 other residents at the facility and 24 staff members are infected, county officials said.
Officials declined to say when they began investigating the outbreak at the center. They said they are also looking into an outbreak at another Alameda County care facility: 28 people tested positive at the East Bay Post-Acute Healthcare Center in Castro Valley: 17 staffers and nine residents. None have died.
"At this moment, we are tracking suspected and confirmed cases of COVID-19 at long-term care facilities throughout the county," said Neetu Balram, a public information manager for the Alameda County Public Health Department. "We take these cases very seriously and have established a task force to address the unique needs and challenges of these facilities."
The reports come as the number of confirmed cases erupted over the past week at Bay Area long-term care homes. In Contra Costa County, 50 people at an Orinda nursing facility, including 27 residents, tested positive for the coronavirus, and one resident — in hospice care before testing positive — died. As of Sunday, 11 staff and three residents at San Francisco's largest nursing home, the city-run Laguna Honda, tested positive for the coronavirus, according to the city's Department of Emergency Management.
Because visitors are not allowed in nursing homes to minimize spread of the virus, relatives of residents inside the affected homes told The Chronicle they have had trouble getting information about their loved ones.
Jaime Patiño, a Union City council member whose grandmother, Emma Patiño, lives at Gateway, said staff at the facility have kept families in the dark about the outbreak.
Patiño didn't learn about the six deaths until he saw it on the news Wednesday afternoon, and rushed over to check on his grandmother from her window. The facility also didn't contact Patiño's father, who is Emma Patiño's guardian.
"It's very disturbing," the younger Patiño said. "We entrust our loved ones with them, and we expect to be updated."
Patiño said he was able to briefly chat with his grandmother from her window, and said she was physically healthy and in good spirits.
"She's 85, so she's seen a lot," he said. "She's a trouper."
Patiño said he and others have been unable to reach his grandmother on her phone — for reasons that are unclear, the phone just rings and rings.
Wednesday was an emotional visit, Patiño said. It's hard for her to hear through the window, so the two waved and chatted for just a few minutes before Patiño told her he had to go.
"I didn't want her to see me break down," he said.
Volume 90% Guadalupe Tafolla, 55, of Hayward, stands outside of Gateway Care and Rehabilitation, located at 26660 Patrick Ave., on Wednesday, April 8, 2020, in Hayward, Calif. Six residents at the skilled nursing home in Hayward have died after being infected by the coronavirus in an outbreak at the facility that has infected 29 other residents and 24 staff members. His wife, whose name he wouldn't disclose, works at the facility as a nursing assistant and she tested positive for COVID-19 a week ago. She has worked there for six years. "One day she had to take care of forty people because nobody wants to come back to work," Tafolla said. "I feel bad for my wife because she really wants to come back to work because she's concerned about the people here."Video: Yalonda M. James / The Chronicle
Families of other nursing home residents describe a similar lack of information. The son of an Orinda Care Center resident said he struggled to reach the facility after calling repeatedly to check on the condition of his mother, who has COVID-19. The Chronicle agreed not to name the man in accordance with its policy on anonymous sources because he feared retaliation by the facility.
"They mentioned maybe starting 'comfort care,' which to me sounds like hospice," he said. "That's not what we want. We don't want to give up on her."
Scott Fraser, a patient advocate for a 67-year-old resident who has coronavirus, said he too is frustrated with the lack of communication. The facility's text message updates have been nonexistent, and often, no one inside the locked-down nursing home answers the ringing phone.
"We are afraid we are going to remain in this ambiguous circumstance where, of course, the doctor is very overwhelmed and they're just not really able to provide regular updates," Fraser said.
Alameda County officials said they would not share any additional details about the individuals who died, including the dates of their deaths. Balram also declined to say when Alameda County was made aware of the outbreaks, but added that long-term care facilities are required to report all suspected or confirmed COVID-19 cases to the Alameda County Public Health Department.
Antony and Prema Thekkek have owned the Hayward facility since 2003, state records show. In 2015, the California Department of Public Health denied the couple licenses to operate skilled nursing facilities in Millbrae and Bakersfield. Officials cited violations at other facilities they owned, including incidents involving abuse and lack of infection control.
The Hayward facility has a record of violations, according to the California Department of Public Health, including 25 federal violations last year. The facility was fined $1,000 last year for failing to supervise a resident who fell to the floor while using the bathroom, breaking her hand and sustaining multiple bruises, according to a state report.
In an inspection report filed last August, officials found that, at least twice, a resident was not administered a prescribed antibiotic on schedule because no registered nurse was on duty. The inspector also observed three washbasins full of used disposable needles in an unlocked utility room, according to the report, violating an infection-control protocol that requires staff dispose of certain items in designated, closed containers.
During an inspection last May, records show, inspectors found a knife with traces of dried food on it in the knife drawer and pinkish residue in the ice machine, among other violations. Most recently, in early March, someone filed an infection-control complaint against Gateway that regulators found unsubstantiated, according to records.
Balram said the county is working directly with the staff at the Hayward and Castro Valley facilities to ensure they receive sufficient personal protective equipment and training. County public health staff have also conducted on-site visits and are providing support and guidance to control the spread of COVID-19.
Officials at Gateway Care & Rehabilitation Center did not respond to requests for comment.
Patiño said before Wednesday, the last update his family heard from the facility was from two Sundays ago, when loved ones were told there was just one case at the center.
"It's one thing for (cases) to explode. But when we're not even contacted, there's something wrong in the management of that place," he said. "It's scary."
Megan Cassidy and Anna Bauman are San Francisco Chronicle staff writers. Email: megan.cassidy@sfchronicle.com, anna.bauman@sfchronicle Twitter: @meganrcassidy, @abauman2